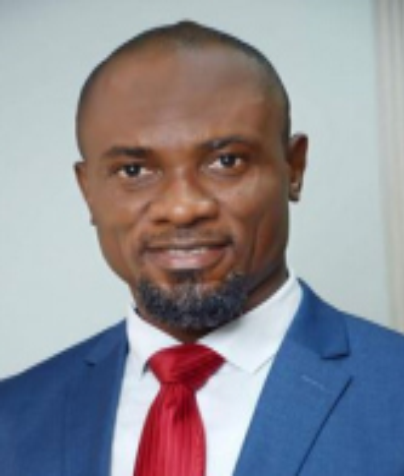 Biography
Godbless Friday Safugha is a seasoned Development Finance Practitioner with thirteen years' experience. He was educated at the Cross-River University of Technology, University of Abuja, Frankfurt School of Finance and Management, Germany, and the University of Roehampton, London. He was also trained in the Boulder Institute of Microfinance, Turin-Italy; the School of African Microfinance, Mombasa-Kenya.
He was certified by the Asian Development Bank Institute/Tokyo Development Learning Centre as a Microfinance Trainer after he has completed the Microfinance Training of Trainer (MFTOT). A certified Microfinance Banker by the Chartered Institute of Bankers of Nigeria (CIBN). And a Certified Management Consultant by the Institute of Management Consultants.
He is a member of the Chartered Institute of Bankers of Nigeria (CIBN), Chartered Management Institute London, a Fellow of the Institute of Development Finance and Project Management, Association of Enterprise Risk Management Professionals (AERMP), and The Institute of Management Consultants. His areas of competence include Microfinance and Financial Inclusion, Business Development Strategy, Corporate/Project management, and Apex Institution Management. He is an accredited Microvision Consultant for Microfinance Business Plan and Financial Projection.
Godbless Safugha had served as the Executive Secretary/CEO of the Association of Non-Bank Microfinance Institutions of Nigeria (ANMFIN) under the auspices of IFAD/FGN Rural Finance Institution Building Programme, Executive Secretary/CEO of the National Cooperative Financing Agency of Nigeria (CFAN), Financial Secretary of the Abuja Cooperative Federation (ABCOF) and Chairman of the Abuja Cooperative Financing Agency (CFA).
Godbless also served as a member of the Central Bank of Nigeria Financial Inclusion Technical Committee, Microfinance Advisory Board, the National Microfinance Policy Consultative Committee, Chairman of RUFIN-CBN-NIRSAL Loan Appraisal Committee and the Central Bank of Nigeria N220 billion Micro, Small and Medium Enterprise Development Fund Steering Committee. He has carried out some consulting services with the National Poverty Eradication Programme (NAPEP), the Niger Delta Ministry, National Assembly (Constituency Projects), Bank of Industry Government Enterprise and Empowerment Programme (GEEP), MEDA – Mennonite Economic Development Associates, PfD – Partners for Development, and several Fintech & Microfinance Companies. He was part of the team that revised the Microfinance Certification Programme Curriculum.
He was certified by the Asian Development Bank Institute/Tokyo Development Learning Centre as a Microfinance Trainer after he has completed the Microfinance Training of Trainer (MFTOT). A certified Microfinance Banker by the Chartered Institute of Bankers of Nigeria (CIBN). And a Certified Management Consultant by the Institute of Management Consultants. (ANMFIN)